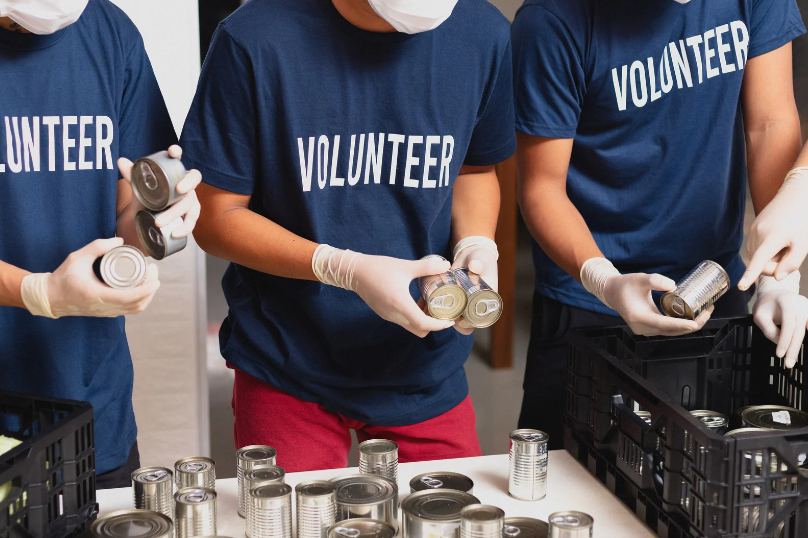 Research shows that – yes – volunteering has positive mental health benefits!
Not only can it help others, but it can help with any personal struggles with stress, loneliness, and purpose. Read more about these topics below!
Good for the mind

Volunteering can activate the release of dopamine in your brain which releases good feelings. It can be the same effect as working out and give you a natural "high". This release can also help with lowering stress, which then can lower the risk of heart disease, stroke, depression, anxiety, and general illness. In fact, "A Longitudinal Study of Aging found that individuals who volunteer have lower mortality rates than those who do not, even when factoring in age, gender and physical health."

Volunteering combats loneliness

You don't have to look very far to find studies showing the spike in loneliness and isolation as a result of COVID-19. In addition to many companies moving workers to a remote role, social distancing rules made it hard to continue and grow relationships in public and in the workplace. Volunteering is a way to get out of the house, meet new people, and even find new friends who have the same interests you do!

Purpose and Accomplishment

A fresh purpose for life can happen at any age. "A study of older adults found that participation in community service was more strongly correlated with life satisfaction for retirees than for those individuals who continued to work for pay." Additionally, for young adults, volunteering can improve communication, confidence, and organizational skills which translate well on a resume and shows potential employers that you care about other aspects of life outside of work.
Ways to get involved
Get involved with a mentoring program. There are more than 3,500 children in Michigan waiting to be matched with a caring adult. Visit the mentoring connector at this link.
Get involved with Michigan's Community Service Commissions youth volunteer initiatives.
Visit serve.gov, an online portal that helps people, groups and organizations find volunteer opportunities in your community. You can search by ZIP code and keyword and find out whether local hospitals, homeless shelters animal shelters, faith communities, senior living homes, nonprofit environmental organizations, etc. are in need of volunteers.
The original article was written by Jake Newby on 7.19.23. and can be found here: https://www.mibluesperspectives.com/stories/behavioral-health/what-are-the-mental-health-benefits-of-volunteering?utm_source=EA-BCBSM&utm_medium=You&utm_campaign=Behavioral-Health.